Aloha Rag Original Denim Collection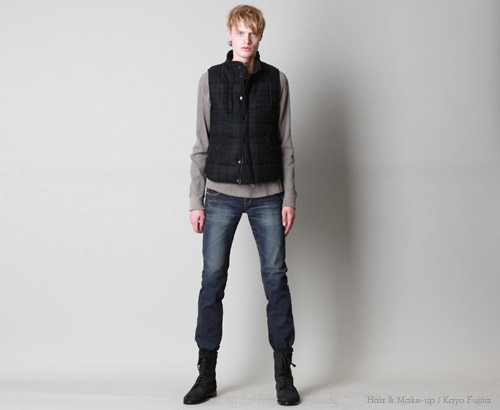 Aloha Rag's first denim collection takes inspiration from "back in the day".  We took a look back to rememeber the good old times, where the classics came from. Interpreting the vintage silhouette and touch, we  slightly updated it to the present, hoping the pair will be your "new" beloved pair of jeans in your closet.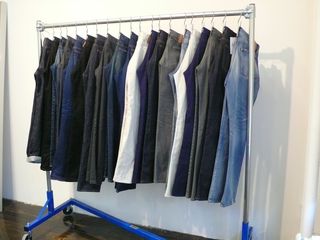 The first collection, which is in the available
online
 now, is produced in one of the highest quality denim factories in Japan.  With "classic sewing tecnique", "strong denim fabric" and "double structural stitches", these jeans will fade, damage, and fit you perfectly the more you wear them. We hope our special first denim collection will be your second skin, using 100% cotton with no stretch. (Only skinny jeans have 2% stretch)
Slouchy


Slouchy denim has been around for a while now and
R13
is probably the best known for it. The slouchy jean is taking over from the skinny as the new staple piece in a modern woman's wardrobe. The room in the hip and rise gives the appearance the jeans are hanging a bit lower than usual. Our slouchy jean has a comfortable fit and very clean lines. We improved sample after sample, and our final design has a very sophisticated look.
Skinny
Skinny jeans should be the most favored jeans for women. So what's new about it? Aloha Rag thought about it. Since the most of the skinny jeans now are paper thin and very stretchy, we thought what's missing are the roughness and toughness of the genuine  jeans.
*We placed the vintage finishing and the pocket to lengthen and slim your legs.
*Put through numerous distressing techniques to add natural vintage look, not over done.
*Stitching is on the outside of the jeans so it gives more natural flow to it.
*Strong and solid, high quality denim is used. 
Please wait for the update of our new denim collection in 2011 FW New York Fashion Week!

For any questions, please contact the store. Phone: Hawaii 808 589 2050, New York 212 925 0882